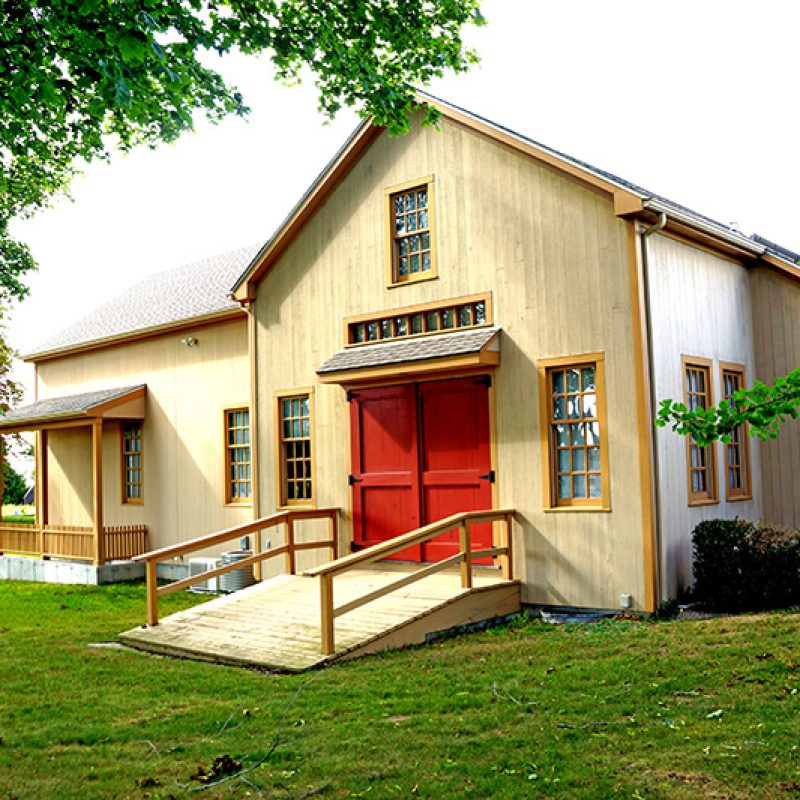 Rent our Carriage House for events such as baby showers, small conferences, and meetings.
Schedule a museum program to be held at your location. A wide variety to select from.
Browse our extensive local history and granite resources available for research.
Our space is perfect for baby and bridal showers, celebration of life gatherings, and professional or business meetings. Internet access and an overhead projection screen are included.
A kitchen is also available for you or for your caterer's convenience. [Rental Details]
You may choose from a variety of programs, mostly Powerpoints, for us to present to your group or we can tailor a program to suit your needs. Programs are generally suitable for an audience from ten years old and up and run about an hour, which includes a question and answer period. We do not charge, but a contribution is always welcome. [Suggested Programs]
We are fortunate to have many books in our library dealing with Rhode Island families and history plus a vault full of information about the local granite industry. Much of the information, including the titles we hold, and many of the granite photos and information can be accessed through our database. For more personal interaction or to arrange a visit, contact our librarian or granite historian. We are also the home of the Westerly Historical Society, a separate organization, which can assist you as well.